EVERY STUDENT IS KNOWN, VALUED AND CARED FOR
Student wellbeing is a priority for us. Speak to us today about what we can do for your child.
LEARN MORE
OUR STORY
Chisholm Catholic Primary provides a caring learning environment that helps to prepare students for life. We are a caring local school with a strong emphasis on music and creative arts.
Our school is a welcoming, safe and innovative learning community for local students and their families. Enrolling at Chisholm Primary is a chance for your family to be part of our story too! More...
PRINCIPAL'S WELCOME
Our aim is to live and share our faith, welcome all members into our school community and work together to create the best future possible for our students. More...
ENROLLING NOW
We warmly welcome new families to join our school community. Enquiries and enrolment applications for all grades are welcome any time of the year, although the main enrolment period is between March and May in the year before your child will start at our school.
OUR STORY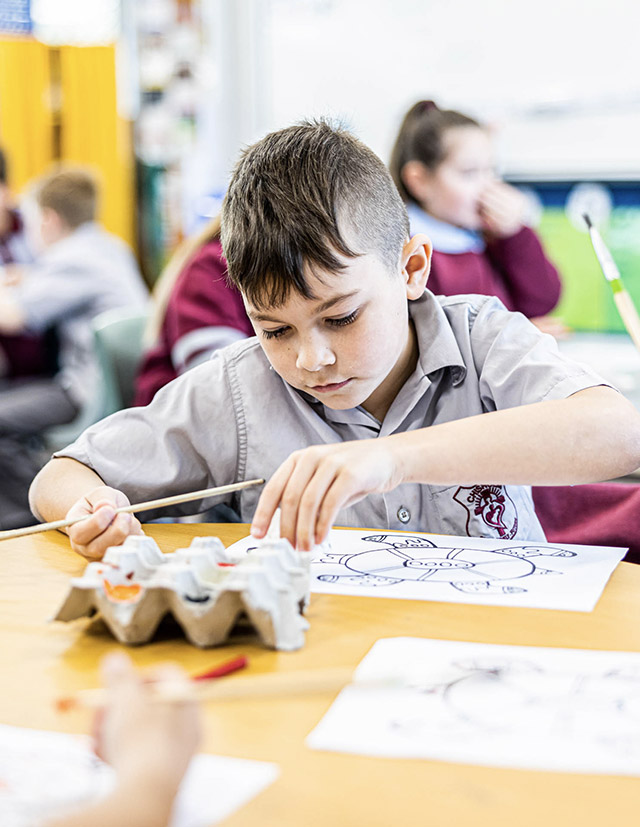 VIRTUAL SCHOOL TOUR
Our virtual tour is a great way to see our school's learning spaces and facilities at your convenience.
VIRTUAL SCHOOL TOUR