FACILITIES & RESOURCES
Modern learning spaces supporting collaboration and enhancing learning.
The learning spaces at Chisholm are designed to enhance the learning opportunities of our students.
From the latest technology to flexible seating options and adaptable class sizes, students will learn how to work both independently and as part of a small or large group depending on the task at hand.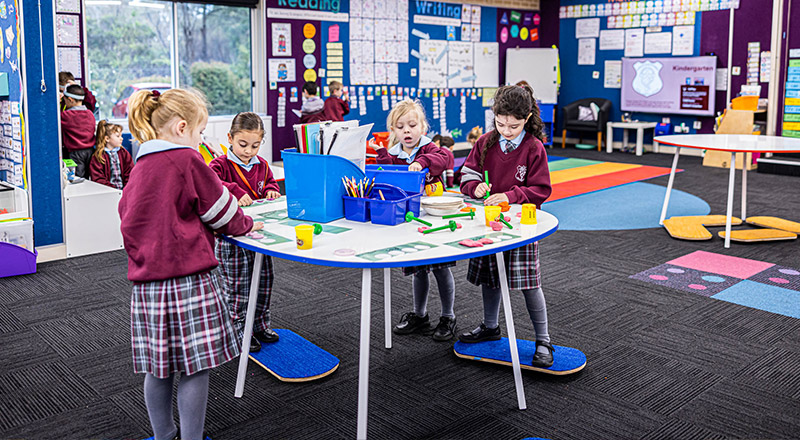 TAKE A 360° VIRTUAL TOUR
We invite you to explore our school facilities and discover what makes Chisholm Primary a great place for your child.

LEARNING SPACES
Our large, agile learning spaces help our students develop the foundations of enquiry and a lifelong love of learning. Students are able to work together or independently, utilising equipment and technology that matches the task, fosters their creativity and encourages critical thinking and problem solving.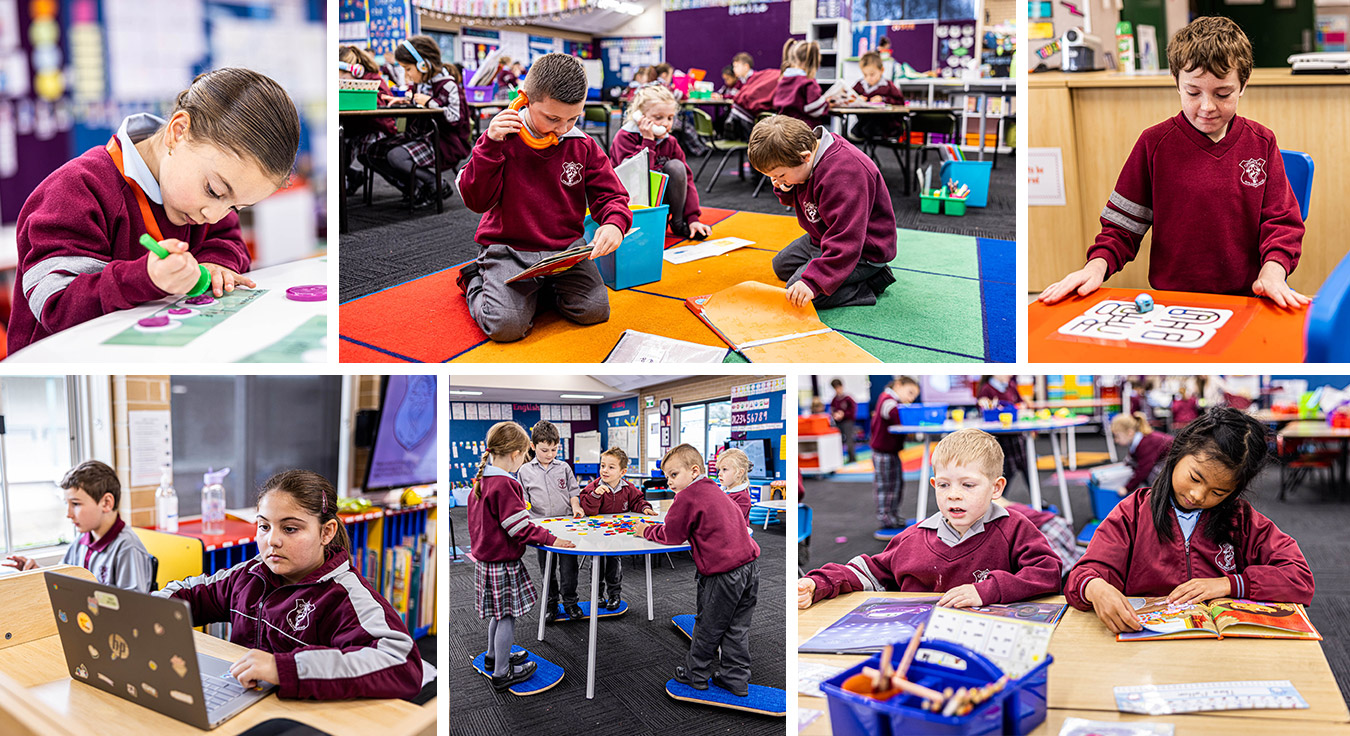 OUTDOOR AREAS
Students at Chisholm Catholic Primary also enjoy making the most of the school's outdoor areas. These include places to play, relax and learn.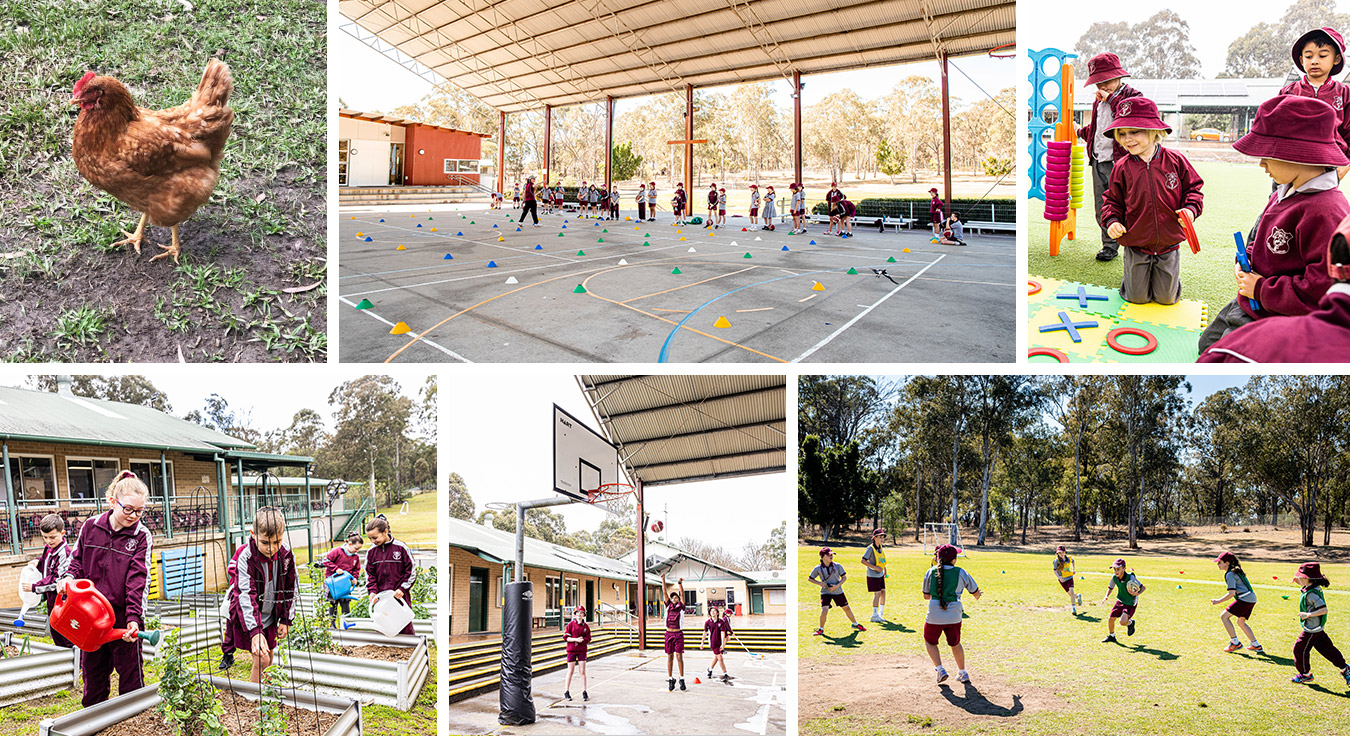 BASKETBALL/ NETBALL COURTS
A large basketball/netball court is one of a number of areas available for students to engage in physical activity and, being undercover, it can be used all year round.
Our large, grassy oval has a full-size cricket pitch and soccer goals. It is used for a wide variety of sports and games and is available to students of all grades.
Our spacious grounds include a kitchen garden area, promoting environmental and sustainability learning. Our students love getting involved in the garden.
We are fortunate to have the room to house our very own chickens. Students learn responsibility and a number of practical skills through caring for the chickens.
We know that sometimes children need a quiet space to think or chat. Our student courtyard is the perfect place to take some time out during the busy school day.
Our school is nestled among native bushland and provides a green, leafy setting for learning. Surrounded by nature and plentiful gardens, our students spend plenty of time appreciating the world around them.
VISIT CHISHOLM CATHOLIC PRIMARY TODAY!
See for yourself why we're such a great place to learn.