Our purpose at Chisholm Catholic Primary School is to provide a safe, honest, respectful learning community in the Catholic tradition.
In keeping with our School's motto of Faith, Family, Future, we look to share our faith, welcome all into our extended family and work together to ensure the very best future for every student.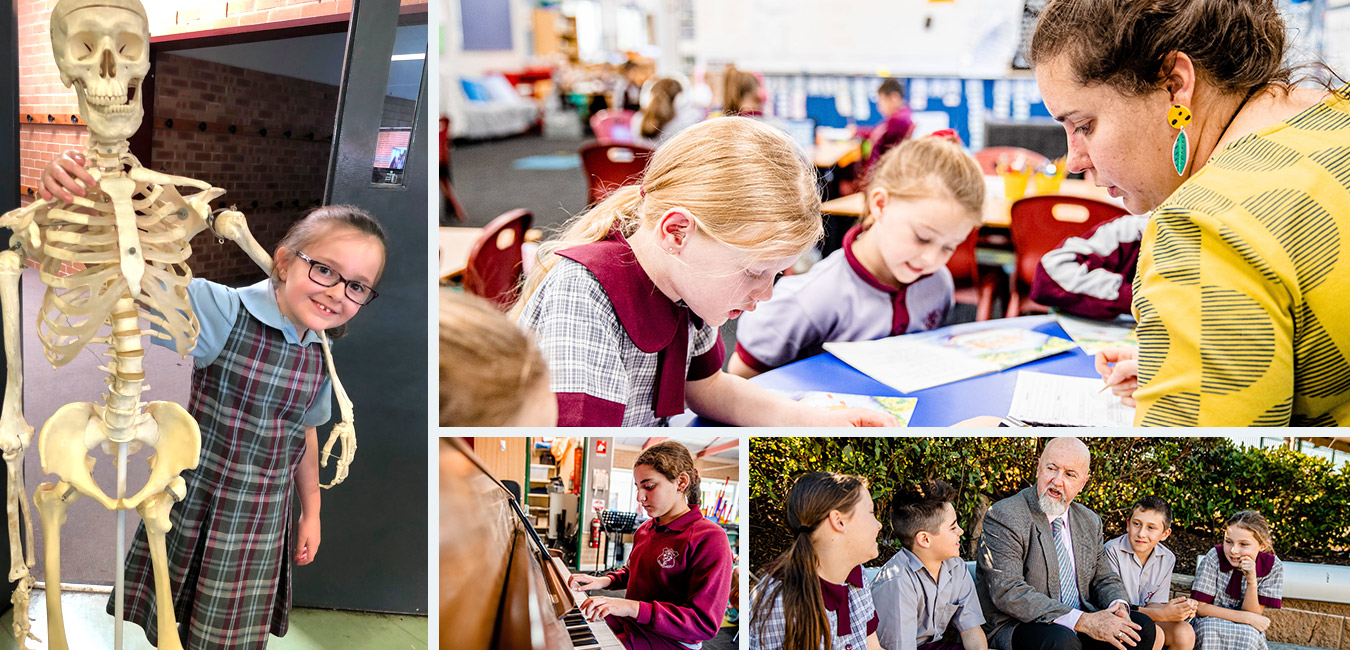 As a school community, we seek to:
Reflect
the person and life of Jesus Christ in our words and actions
Improve
the learning outcomes of all students on a regular basis
Support
children to meet high expectations in their work and behaviour
Unleash
the leadership capacity of children to create a positive school environment
Promote
lifelong learning for our staff, students and parents
Respect
ourselves and each other in a safe and supportive environment
---
Our History
Chisholm belongs to a two school parish along with St Matthew's Windsor and is very much involved in building a community spirit with active parent involvement.
Our motto 'Faith, Family, Future' and Caroline Chisholm's pioneering spirit calls all to action.
Chisholm Catholic Primary School was established in 1994, originally using demountable accomodation the school had 117 pupils and 7 staff. Situated at Bligh Park, the school began with two Kindergartens, Year 1, Year 2 and Year 3.
At that time, the suburb of Bligh Park comprised predominately of young families from an Anglo-Celtic ancestry.
The school enrolments increased each year and after two years of operation, the school opened on its new site in 1996 with 280 pupils, 9 full-time teaching staff, 3 clerical staff, a teacher librarian, a teacher's aide and a part-time music teacher.
Chisholm Catholic Primary further developed into a two to three stream school catering for over 500 pupils with a strong emphasis on music, creative and practical arts.
Continuing in our mission of building a safe, honest, respectful learning community, Chisholm Bligh Park constantly works towards promoting lifelong learning, while improving the learning outcomes for all students.
Our staff are committed to the best teaching and learning using various learning styles for each individual student.
Technology has become an integral part of teaching and learning with all classrooms providing technology that enhances learning opportunities for all of our students.