The learning spaces at Chisholm Catholic Primary are designed for up-to-date learning and to meet the needs of today's students.
We provide contemporary learning spaces for students to work together and independently. Our well designed facilities incorporate the latest state-of-the-art technology into each space and allow for flexibility to best support the students' learning. Our school is spacious and has a large covered play area, as well as extensive grass areas for children to access during break times and for sport. Additionally, our school has a large, well-resourced library and multi purpose hall. We are committed to providing each student with a learning environment that is engaging, empowering and reflective.
---
Take a 360° virtual tour of our school facilities!
Click on the image to start the tour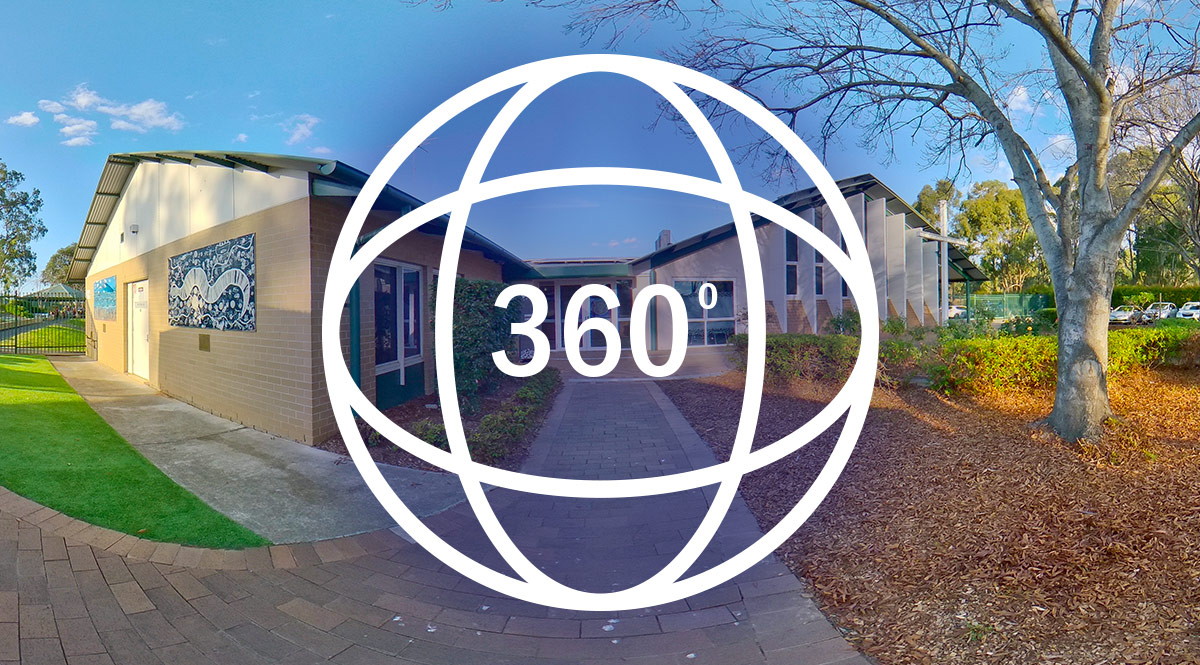 ---
OUR LEARNING SPACES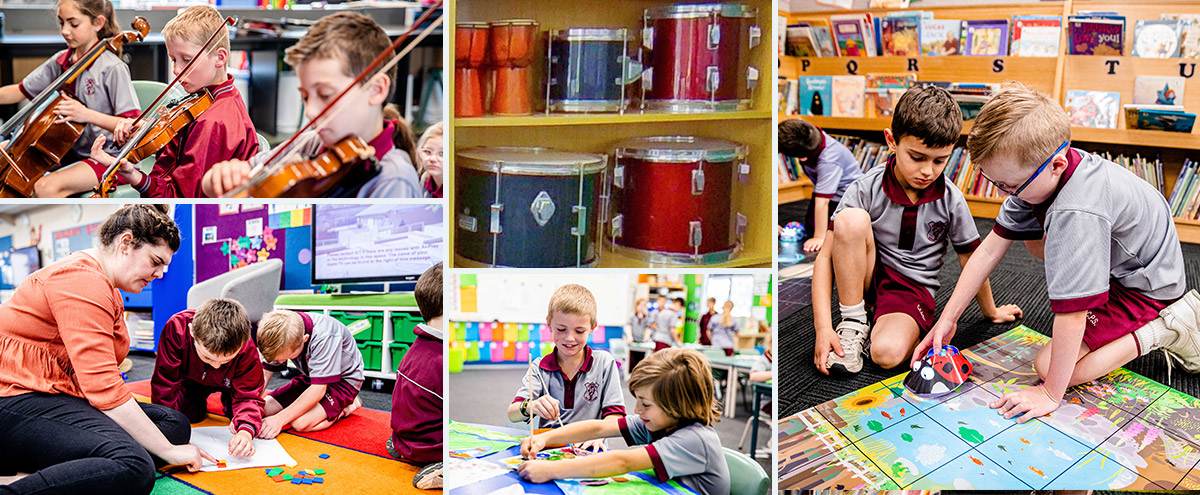 MULTI-PURPOSE AREA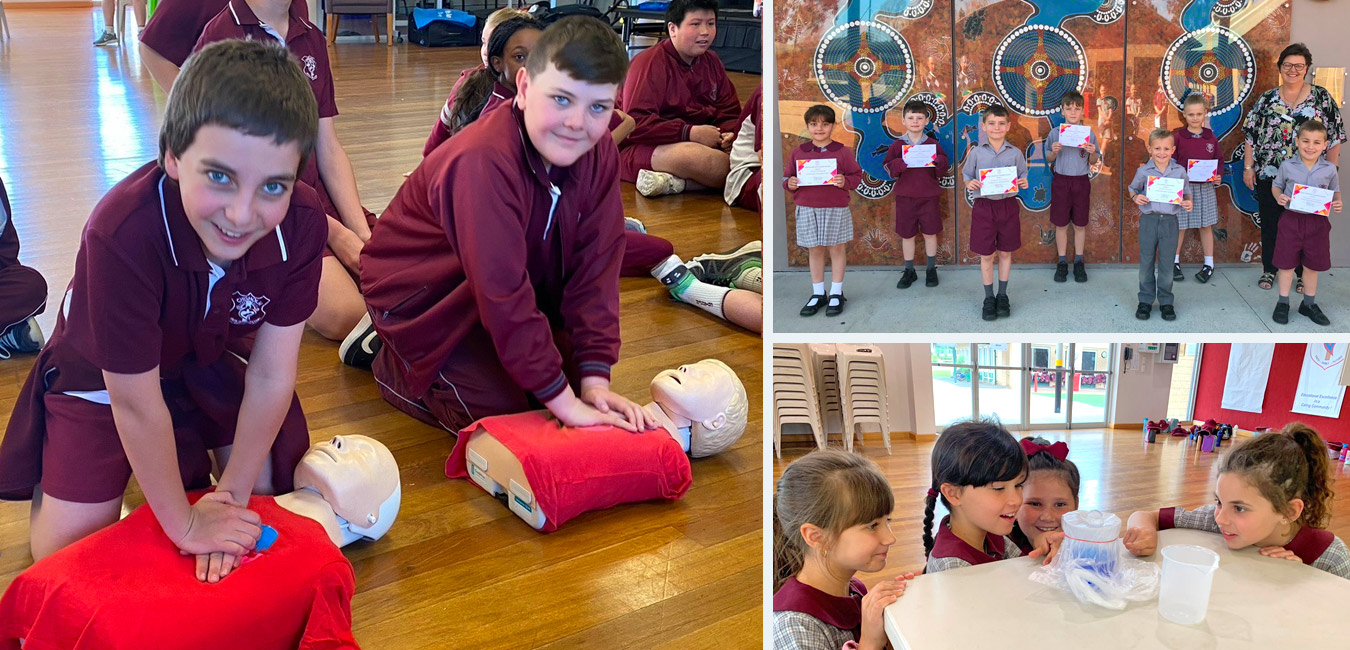 The mural at the front of the MPA (multi-purpose area) was designed in collaboration with students and Indigenous artist Joshua Sly.
It represents features of the Hawkesbury including the river, native Australian animals and the three circles of our school motto 'Faith, Family, Future'
The MPA is a versatile meeting area for assemblies, performances, sporting activities, presentations and workshops.
OUR OUTDOOR SPACES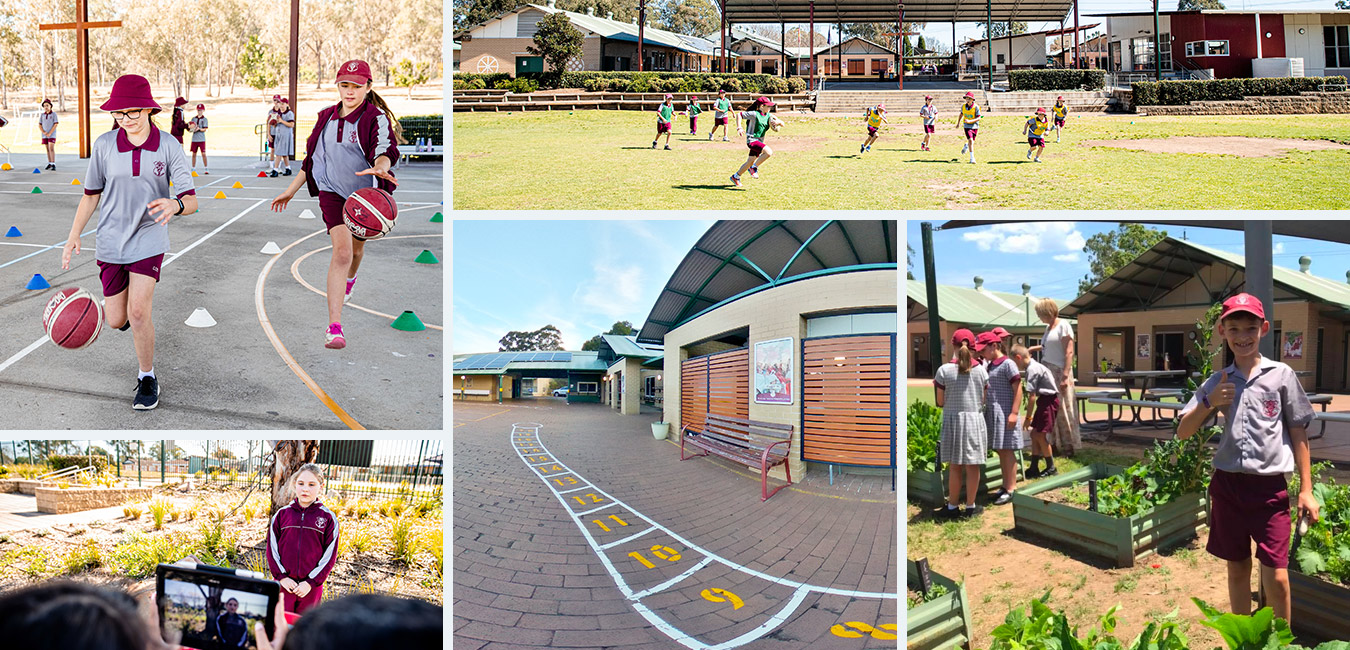 Surrounded by a variety of native trees, the oval is often utilised for small class activities, including reflections and prayer. Students can also experience the natural environment and reflect on sustainability.
With a full-size cricket pitch and soccer goal posts, the oval is also used for a variety of sports lessons and is available for students from all grades to play active games during scheduled breaks.
The large undercover court is used by the students to play a variety of games. The area is designed to enable sporting activities including netball, basketball, volleyball and tennis. It is also an assembly venue for whole school and community events.
Our open play area features a large, open paved seated area for children to play handball, hopscotch and gather with their friends.
The garden area is a quiet and peaceful retreat for students to use during break time.
A parent/ teacher retreat area provides a quiet space for teachers and support staff to enjoy their recess and lunch breaks. This area has also been used as an outdoor prayer area.
---
Chisholm Primary is the perfect place to learn
Call us today to arrange a tour and find out how to enrol