We believe that an essential part of being an authentically Catholic school is offering students a supportive environment in which to learn.
Chisholm Catholic Primary makes the welfare and pastoral care of its students a priority, and seeks to offer them appropriate support to ensure their wellbeing.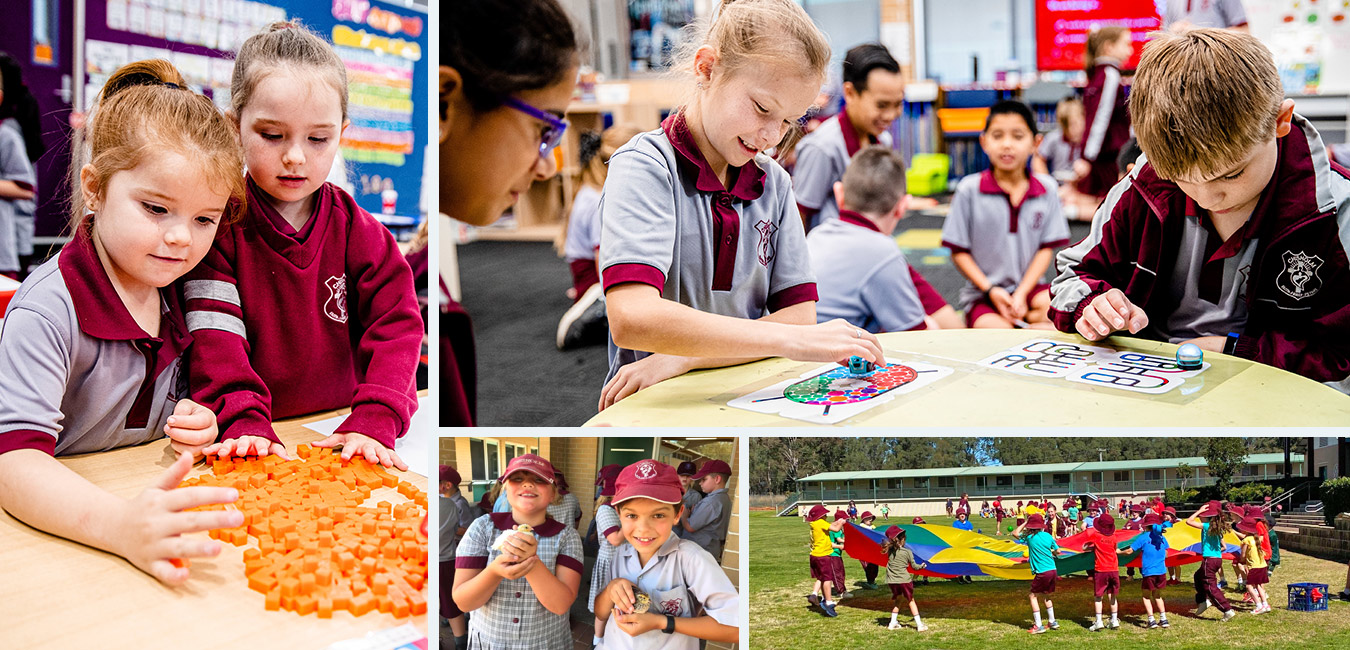 ---
Orientation Program
Beginning Kindergarten can be daunting and in order to offer its newest students a smooth start to their education, Chisholm runs an orientation program designed to inform and reassure children and their families.
Chisholm has strong links with many of the local preschools. We facilitate a 'readiness for school' program at many of these preschools. Once children start school, a pastoral care system is in place, giving Kindergarten students access to a senior buddy who acts as a mentor during their first year.
We have close working relationships with the other Catholic schools in our area - St Monica's Primary, Richmond and St Matthew's Primary, Windsor, as well as our secondary school, Bede Polding College, South Windsor. A transition to high school program helps students prepare for Bede Polding College and ensures continuity of education from K-12.
---
Additional Learning Needs
We recognise that not all students learn at the same pace or in the same ways, and we have a full time specialist teacher who works with students who require additional support in order to meet syllabus outcomes.
A literacy support teacher is employed to work with those students who require a specific focus on literacy.
---
Parents Assisting with Learning
Parents are trained to help us facilitate effective learning in the classroom through the 'Parents Assisted Learning' program.
The generous support of parents increases our effectiveness in personalising each child's learning.
---
Pastoral Care
The pastoral care of the students at Chisholm Primary is equally as important as their education. Our counsellor is available to assist students and their families with personal, social and emotional needs.